Happy February!
As usual I've gotten myself behind on posts. I have a lot of fun things coming up, but I wanted to make sure this one got written first.
Most of you know that I am a huge fan of reading. I'll read almost anything and I always need to have a book going. I also read fast, and I make sure to squeeze time in for a book every day. (I wrote more about my reading habits
in this post
.)
Even though I love to read, I rarely keep track of the books I've gone through. But my friend Annalee over at Happiness at the Core recently wrote
this post
about how she set herself a goal to read 50 books in 2013 and is going to keep track of them on her blog. (You might remember that I wrote about
Annalee and her beautiful daughter Maya
back in June.)
I love the idea of blogging about the books I've been reading. Some of them I plan to review in more detail, but I just couldn't bring myself to list them without saying anything, so I've included a little synopsis of my thoughts on each one.
In January I read:
Bottled Up: How The Way We Feed Babies Has Come to Define Motherhood and Why It Shouldn't
by Suzanne Barston. This book was written by a fellow blogger, and while I really wanted to love it...I just didn't. I started reading it in December but found it was so dry I had to put it down and pick it up again in January. It was full of great information but also loaded with statistics. I was hoping for more of a story, but it was more an informational book. It wasn't bad, just not what I had been expecting, and Suzanne is a wonderful writer, so if you're interested in the topic I do recommend it. Just be warned...it doesn't read like a blog post would read.
The Weird Sisters
by Eleanor Brown. I saw this is the store and when I read the back found out that it was about 3 sisters. Being one of three girls myself, I just had to read it. I thought it was a great book about sisters who have grown up and moved on with their lives but then return to their roots to deal with a family crisis. The sisters are nothing like me and mine, but I did enjoy it so gave a copy to my
older sister
for her birthday.
The Paris Wife
by Paula McLain. I LOVED this book. I don't know much about Ernest Hemingway, but I found this fictional tale about his first wife to be a wonderful read. I highly recommend it, and I think it was my favorite from all the books I read this month
A Season of Angels by Thomas Kincade and Katherine Spencer. This is the last book in a long series of Christmas-themed books by these two authors. They are far from great literature, but they're sweet tales about a little town in Massachusetts and the people who live there. I read the entire series in the month of December but hadn't gotten this one in time so I read it and completed the series in January.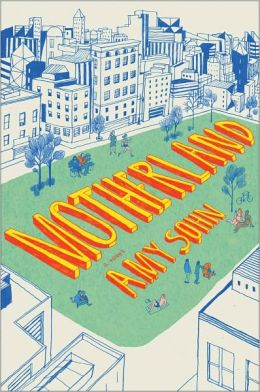 Motherland by Amy Sohn. I didn't like this book at all. I don't know why I read it, since I didn't like her other book, Prospect Park West, either. It's supposed to be a fictional account of modern motherhood in a ritzy area of Brooklyn, but I just found the themes of abuse and adultery to be too much to stomach. It had the potential to be a really good book, based on the description from the dust jacket, but it just wasn't the type of book I like and fell short of my expectations.
The Yoga Body Diet by Kristen Dollard and John Douillard, DC, PhD I loved this book and plan to write more about it a little later this month. It lays out a four-week plan to get the body you want based on yoga and it's principles. I won't be following the plan completely, but I learned a lot and hope to incorporate various bits and pieces of the diet and lifestyle plan into my own life.
Are you a reader? What have you been reading lately? Feel free to send me your suggestions, either in the comments below or on my
Facebook page
. I'm always looking for book ideas, and need to get started on my February reading!